This evening was oh so lovely. I was in the delightful company of my sister and a dear friend of ours. We went to see Step up 3D which was great (..amazing dancing and a very good-looking cast. hehe!).
We settled for some drinks afterwards and chilled and chatted, while we enjoyed the cool night's breeze.
There were tonnes of girly giggles and laughter throughout and we honestly had fun.
My ensemble for the evening...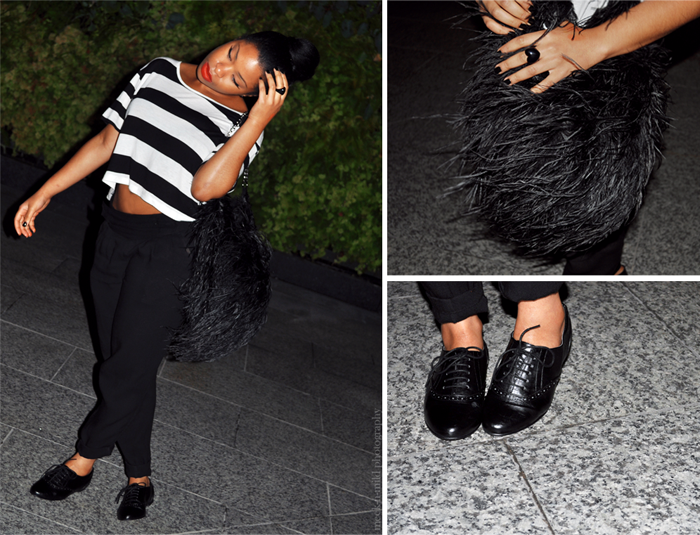 I donned my black & white stripy tee, paired it up with some harem trousers and Oxford brogues, and accesorised the outfit with my feather bag. I popped a bit of colour into the equation with a red lip.
Striped Top: H&M
Harem Trousers: Topshop
Oxford Brogues: New Look
Feather Bag: River Island
Heart-Shaped Ring: New Look
I felt very comfortable in this outfit...and I'm in Lust with my New Oxfords and Feather bag!
I will hopefully be posting a Haul Video/Post tomorrow, as I'm itching to share with you some more of my amazing new buys!
Hope you all had a good start to the week!
..xo