Yesterday felt more like one of those typical days in September, rather than in August... and I liked it. I spent it with my family. We went into town for some retail therapy and I picked up a few things which i'll be sharing with you in my upcoming posts.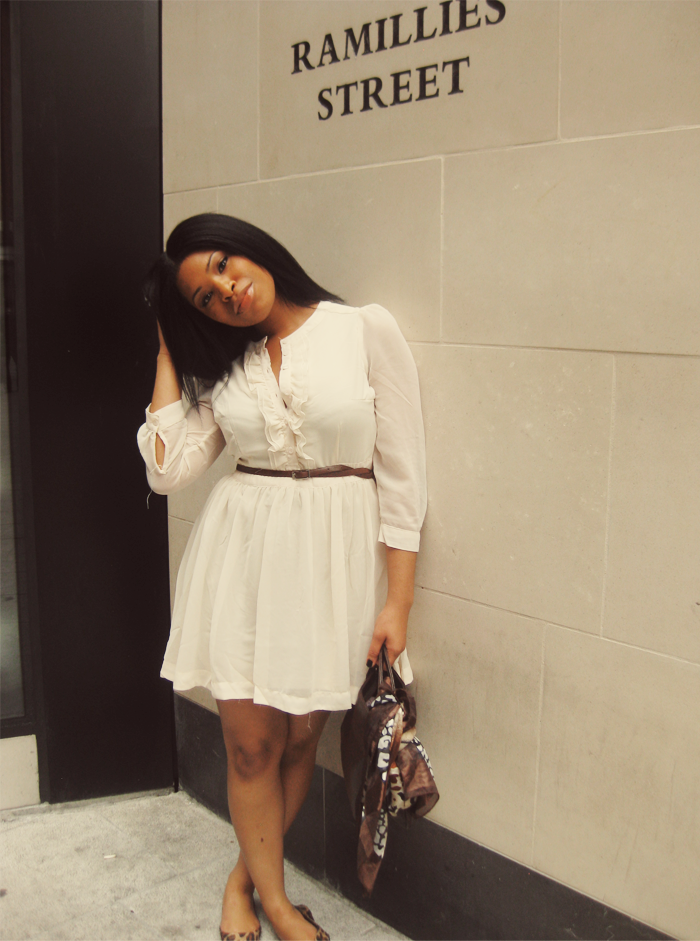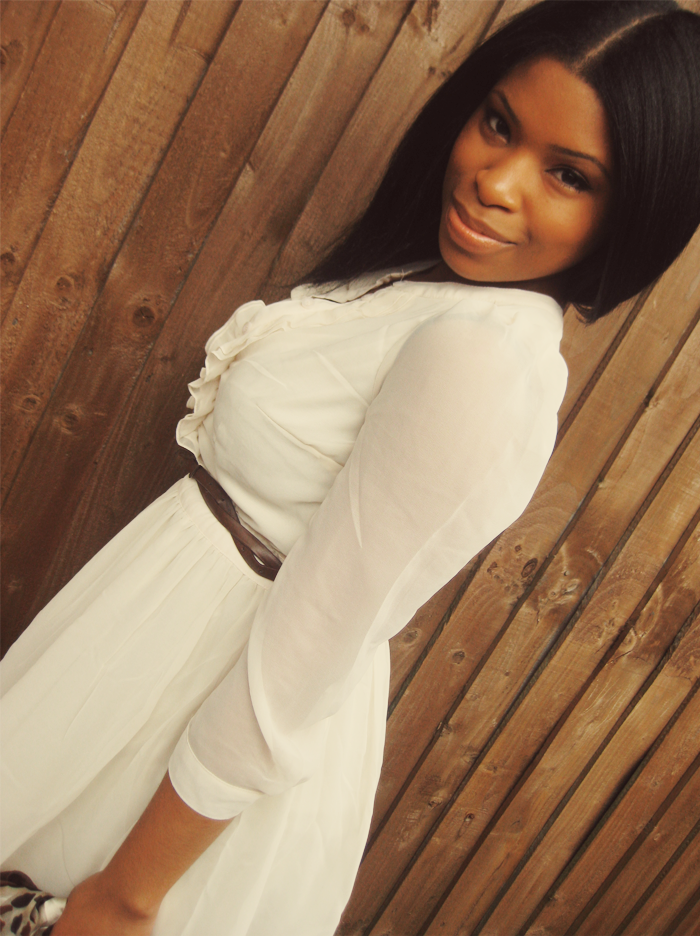 I purchased this dress a couple of days ago from H&M for only £25. I love the colour, material and gorgeous frill detailing. It's just beautiful.
It's easily transition-able, can be worn in the summer (..here I paired it with a thin brown belt, some leopard print pumps and a vintage brown bag, accessorised with a scarf.) and in the winter (..could be worn with leggings, boots and a trench).
It's definitely going to be a staple piece in my wardrobe for the coming seasons.
Dress: H&M
Belt: Topshop
Bag: Vintage
Scarf: Vintage
Shoes: Primark
Hope you had a good day.
..xo