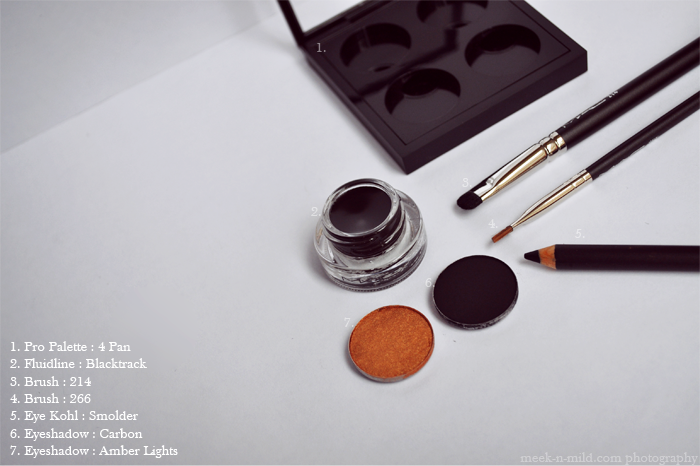 (Mini MAC Haul.)
There are a few things that have been sitting pretty on my wishlist for a while now, and I used the opportunity while picking up the shadows I had hit the pan on (Carbon & Amber Lights), to finally purchase some of them.
I made the observation when photographing my purchases that I bought mostly Black things, hence the title of the post, Lol... I'm such a geek!
I picked up Blacktrack (Fluidline), Smolder (Eye Kohl), the brushes 266 and 214, oh and a 4 pan pro pallette to keep in my makeup bag!
Just thought I'd share! :)
..xo