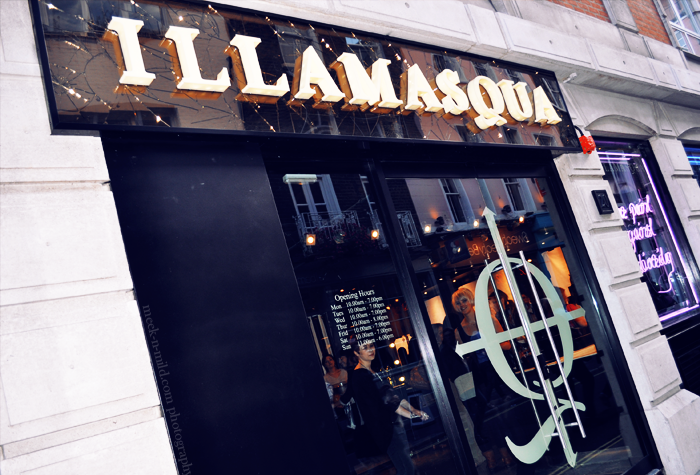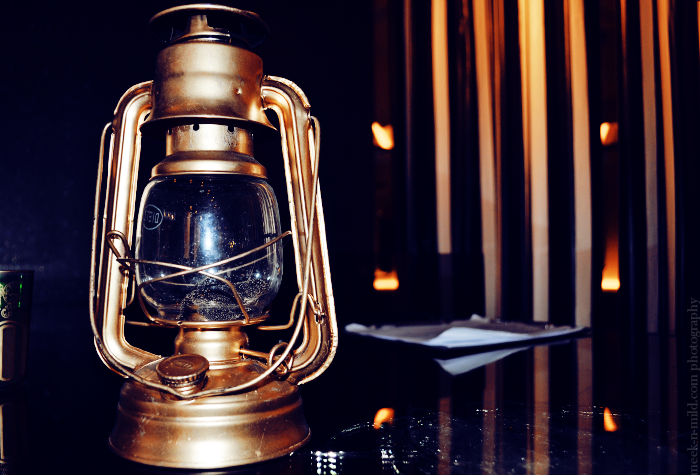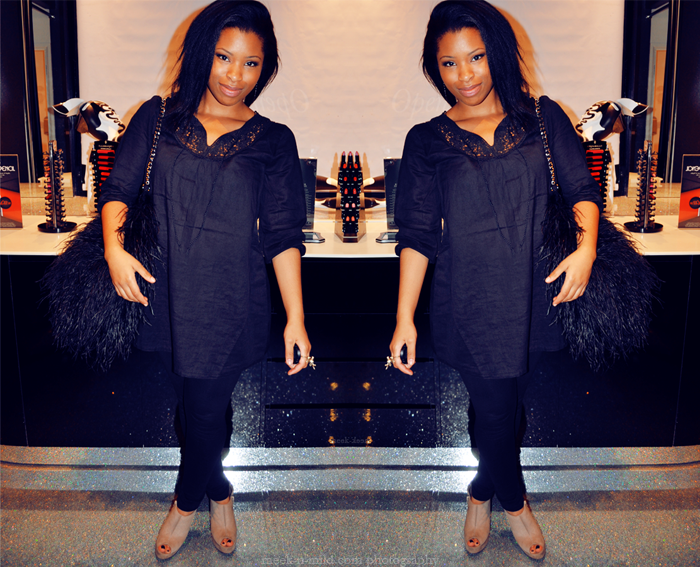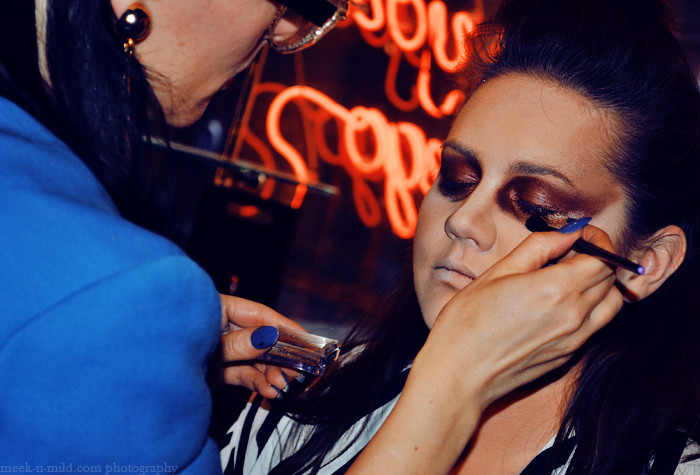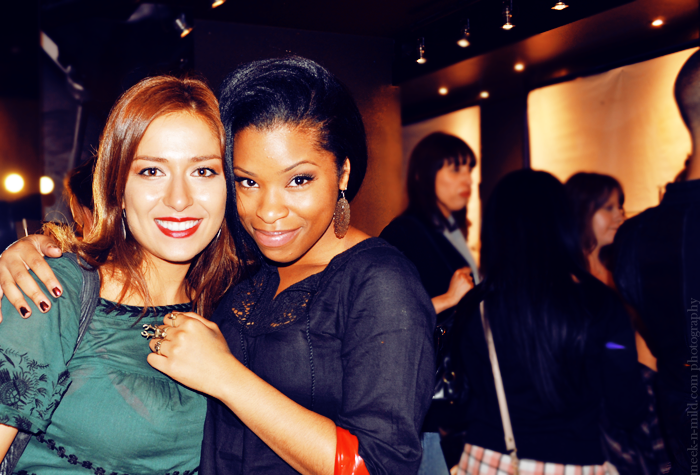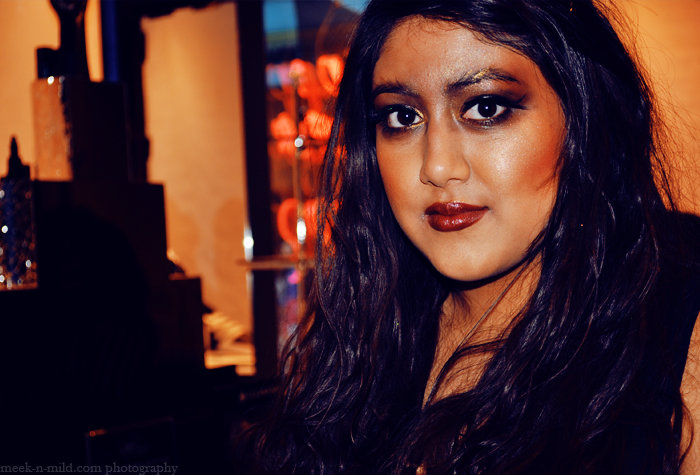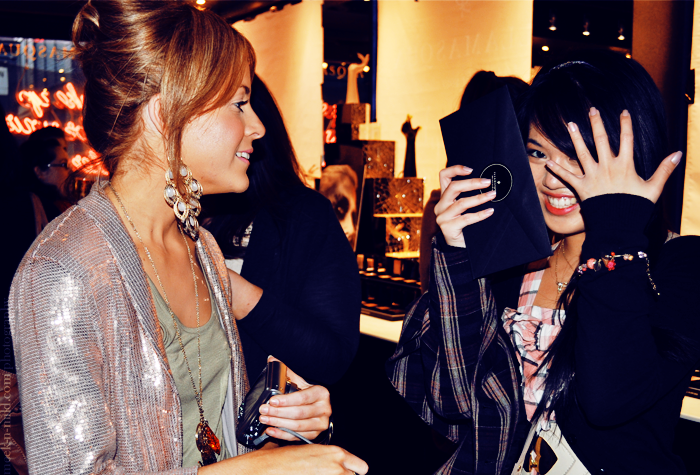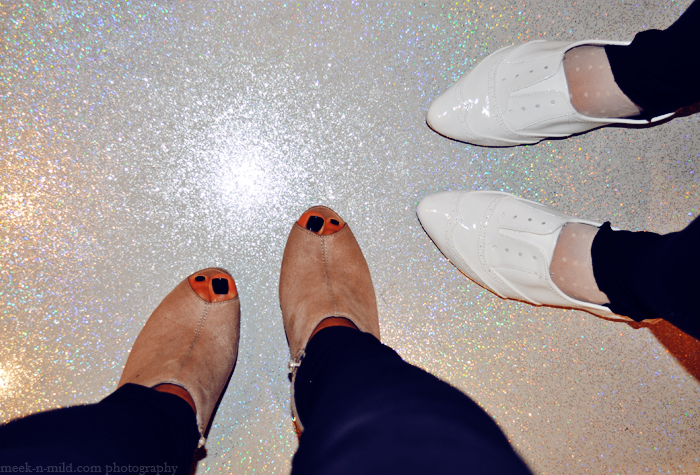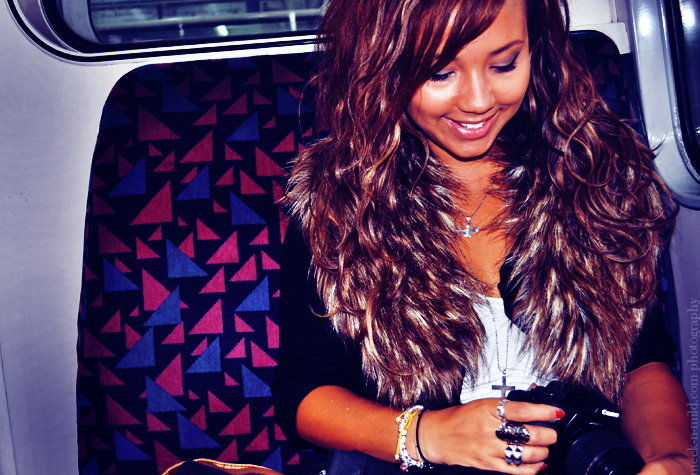 Yesterday,
Sammi
and I made our way down to Beak Street, where the new Illamasqua Flagship Store is situated, to attend a preview of the Art of Darkness collection. We were the first few to see the new store, which was a huge privilage. It was spacious and very beautifully decorated right down to the fine details, like the sparkly floors and gleaming glass reception stand.
"a world where seeing is believing, and believing can be dangerous…
...a world in which the lines between the real and the mythical, the past and the future, the living and the dead are never clear...
…a twisted world where anything can happen."
Fascinating.
It was a wonderful banquet were we beauty bloggers gathered to see and play around with the new peices in the collection! I fell in love almost instantly with the first swatch of Scarab, a Deep Metallic Red polish (the polish I and the artist have on in the 9th and 10th picture) and I was so happy to find that I was generously sent away with it, as well as one of the Pure Pigments, in Ore (which i'll be swatching soon!).
This is by far my favourite collection from Illamasqua. The colours and tones of the polishes and pigments are right up my street!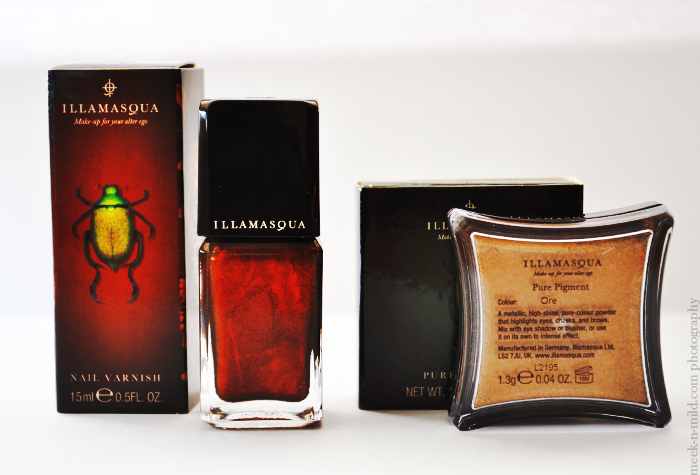 The talented Creative Director Alex Box was also there working her magic, and created amazing looks on the models.
I enjoyed myself, and I'm sure everyone else did too. A great big thank you to Alex and her team for organising the event.

Thanks for visiting! I hope you like the photos and had a good read! :)
..xo
My Outfit
Top : H&M
Leggings : Topshop
Nude Wedges : New Look
Feather Bag : River Island
Rings : H&M
**PS You're more than welcome to use my photos, but don't forget to credit the source. Ta. :) x