I spent yesterday with my sister Kezia and her Friend Reniece. They came up to visit Notts, and we shopped and toured the city, and later enjoyed a lovely lunch at Nando's. It was so much fun, Kezia cracked pointless jokes as usual and it was just awesome to be in her company again.

I wore a pair of peg leg trousers and a striped top, paired it with some brown brogues and whipped out my Parka, the one that's been sitting in my wardrobe, just waiting for the perfect day...
I accesorised with a few rings and bracelets and wore my Satchel too!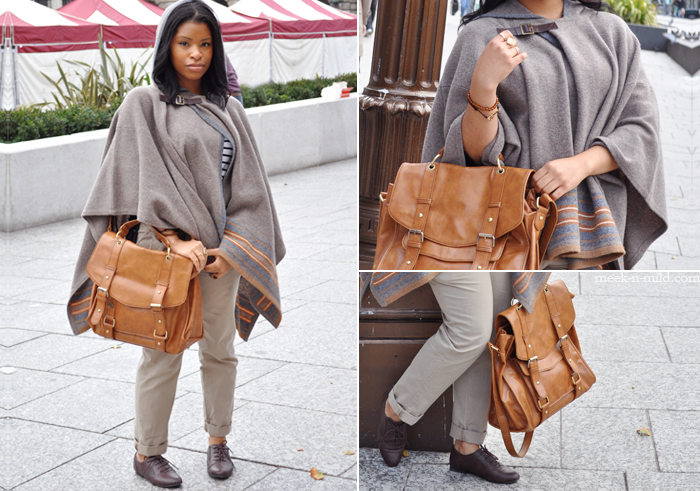 It's a very autumny outfit, one that I like very much.
What do you think? :)
Peg Leg Trousers : Topshop
Rings & bracelets : Topshop