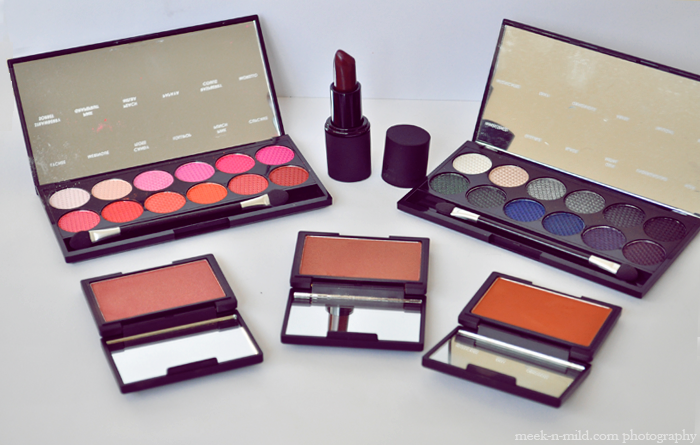 (Sleek Makeup Haul.)
I popped into Superdrug yesterday with the intention of picking up
Majestic
, a True Colour Lipstick by Sleek, after spotting it on
Kaushal's Blog
! I instantly fell in love with the colour and thought, why not!
I was nearly thrown off when I didn't find any more on the shelves...So I kindly asked a shop assistant to have a look for it for me. She opened up the storage drawer and I was soo happy when she handed me the last one they had in stock! In the drawer, two items I'd never seen before stared up at me...they turned out to be the new LE Palettes Good Girl and Bad Girl (Not out until tomorrow apparently). I opened them up to find an array of beautiful colours. I had to have them.
I also picked up some blushes, Sahara and two new shimmer blushes Sunrise and Pomegranite!

My unhealthy obsession for cosmetics continues...
...xo

**Reviews and Swatches to follow!**