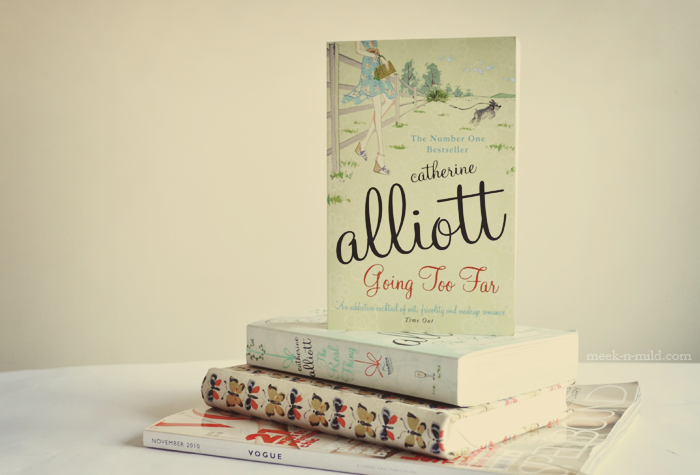 Last summer, while searching the shelves at WHSmith for potential summer reads, I came across a book called "
The Old Girl Network
". The catchy title and beautifully illustrated cover are what drew me close. It's a book by the author Catherine Alliott, and it's about a young lady called Polly, who finds herself helping a stranger to find his lost love, and in the process finds love for herself. One thing I have to say is, i'm a sucker for romance, so approving very much of the synopsis, I bought it. Catherine's writing style is just excellent! She captures the reader with every word. She's got a bit of a sarky vibe and I found that very entertaing when I read the book. I'm very sure that every young woman would somehow relate to the character Polly. The book had some interesting twists and turns, and was surprisingly not as cliche as some of the usual romance books go!
I was glad to find that there was a sequel to this book, "
Going to far
", which continues Polly's story. I also bought another of Catherine's bestsellers, "
The Real Thing
". I'm very excited to read both, and can't wait to share my thoughts with you.
The butterfly detailed journal pictured is from Topshop. I don't mind splurging on journals because I enjoy writing! This one's especially pretty and the leaves have the most amazing texture!
I'm also reading November's Issue of Vogue, and eagerly awaiting for December's.
What are your current/fave reads?
You can leave a comment or post about it on your blog, and link me to it! :)
..xo