A long overdue makeup tutorial for you lovelies. This one was requested by a few of my subscribers. It's the lilac look that Rihanna sported in her newest music video "
What's my name
". I really like the look, it's really girly and fresh, and she looks stunning! I delved right into my collection and played around with a few pieces, and here's what I came up with...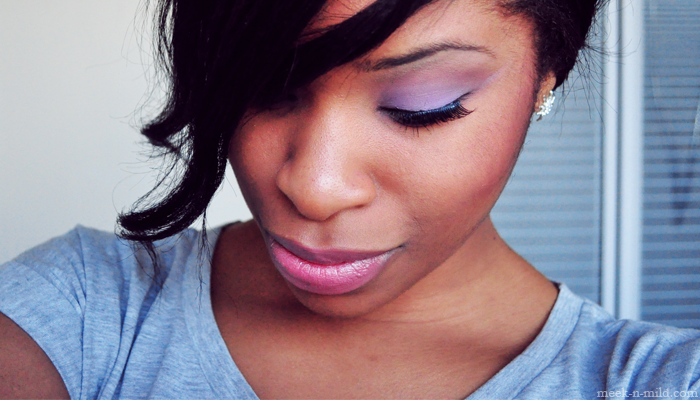 The Tutorial...


Products used...
Eyes..


Primer : Shadow Insurance (Too Faced)
Base : Milk (NYX)
Lid : Lilac (Circus, Sleek)
Crease : Texture (MAC)
Brow bone : Cream (Bohemian, Sleek)
Upper Lash Line : Blacktrack (MAC)
Lashes : Collosal (Maybelline)
Lashes : Wispy Lashes (£Store)

Lips..
Lipstick : Blush (Revlon) and Ambre Rose (Maybelline)
Lipgloss : Hula Hula in Hawaii (H&M)

Face..
Foundation : Studio Fix Fluid NC45 (MAC)
Concealer : Studio Finish Concealer NC45 (MAC)
Powder : MSF Natural Dark (MAC)
Blush : Plum Foolery (MAC)
Hope you like! :)
..xo