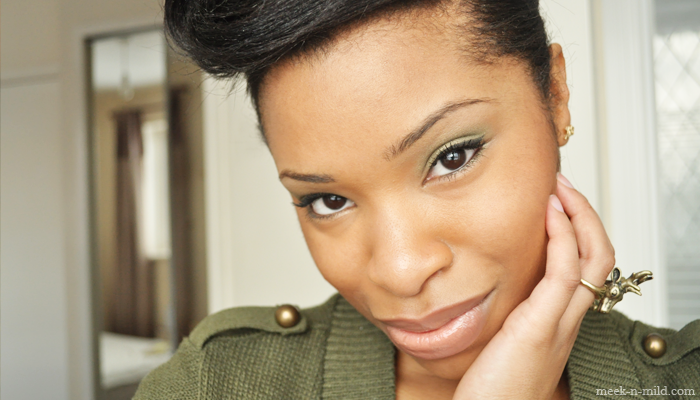 I was requested by one of my subscribers to create a simple makeup look using green shadows, for the holiday season! I decided to film the tutorial for it today. It's really simple and quick, hope you enjoy! :)


Products Used:
Eyes..
Lid : Green (Original, Sleek)
Crease : Gorgeous Gold (MAC)
Brow Bone : Cream (Bohemian, Sleek)
Upper Lash Line : Blacktrack (MAC)
Lashes : Collosal (Maybelline)
Waterline : Smolder (MAC)

Lips..
Base : Carmex
Lipliner: BBQ (MAC)
Lipstick : Darling (GOSH)
Lipgloss : Entice (MAC)

Face..
Foundation : Studio Fix Fluid NC45 (MAC)
Concealer : Studio Finish Concealer NC45 (MAC)
Powder : MSF Natural Dark (MAC)
Blush : Peaches (MAC)
..xo
*PS* I've bought a few things and I shall be posting a Haul tomorrow! :) x