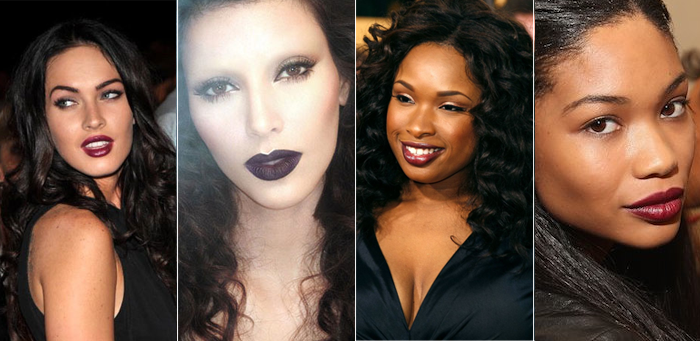 The berry/plum lip is hot this season. It's synonymous with the Vampiresque theme we've been seeing around lately! It's got a mysterious feel yet bares alluring qualities. I love love love it!
I want to share with you one of the ways I like to wear it...with simply lined eyes, mascara and a plain cheek.
CLICK my photo to take you to the Tutorial I Filmed...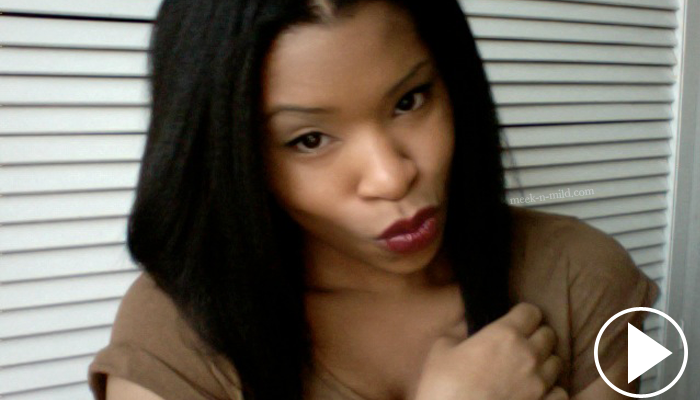 Products used:
Eyes..


Lid : Cream/Ochre (Bohemian, Sleek)
Upper Lash Line : Superliner (L'Oreal)
Lashes : Collosal (Maybelline)

Lips..
Base : Carmex
Lipliner: Plum (Rimmel)
Lipstick : Black Cherry (Revlon) and Sinister (MAC)
Lipgloss : Vibrant Pink (H&M)

Face..
Foundation : Studio Fix Fluid NC45 (MAC)
Concealer : Studio Finish Concealer NC45 (MAC)
Powder : MSF Natural Dark (MAC)
A few shades you can check out, I have No. 1,4 & 5 and the rest I've seen on friends...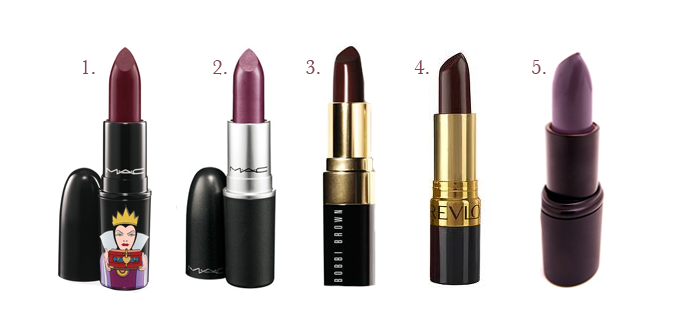 1.
Sinister, MAC
: This is a semi-sheer brown with pink-plum shimmer. Lustre Finish. Nice on Medium to Light Skin tones.
(Price : Part of MAC's VV Collection, may not be available in MAC Stores anymore, but do have a gander on
ebay
, just make sure you check seller feedback for postive reviews before buying anything!)
2.
Rebel, MAC
: This is a deep fuchsia berry with a glossy finish. Great for all skin tones.
(Price : £12.50)
3.
Black Maple, Bobbi Brown
: This is a rich burgundy brown. Lovely on darker skin tones.
(Price : £15.50)
4.
Black Cherry, Revlon
: This is a deep cherry/plum shade. Good for medium to dark skin tones.
(Price : £7.29)
5.
Majestic, Sleek
: This is a highly pigmented plum. An all rounder.
(Price : £3.69)
Get your berry lips on!
..xo
[Images Sourced from Google]