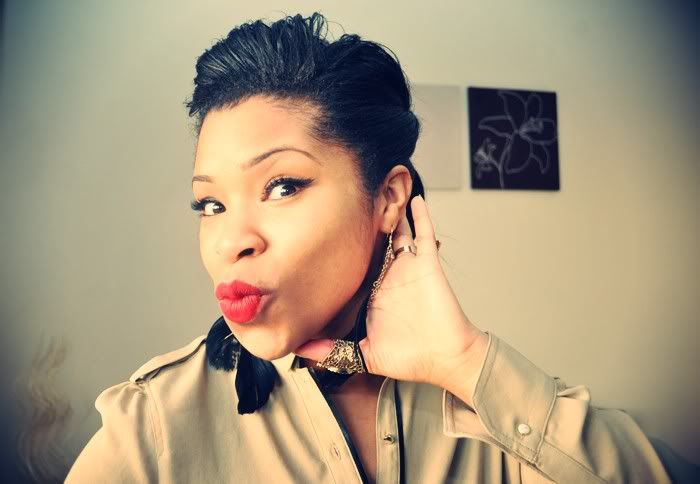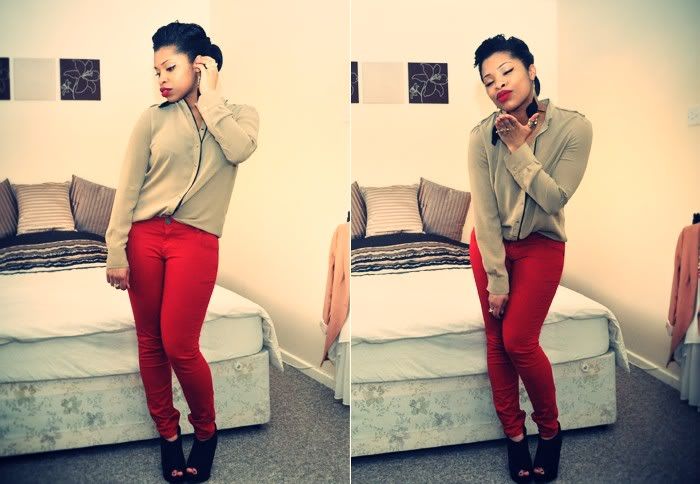 It's my Birthday YAY! I'm so excited, hehe! I've finally hit Adulthood and I'm just so grateful to have seen another year. It's been a magical few hours, spent with my friends who came at midnight with gifts and stayed to make a lovely meal (Massive Midnight Snack, more like haha!) for me!
We're continuing the celebrations later this evening, when we have dinner, and I wanted to show you my outfit.
I love this pair of jeans. I bought it on whim late last year from Zara. I didn't own anything like it before and thought it would be a nice challenge to work with it...being a bold colour and all!
Here I paired it with a blouse, and a pair of open toe wedges! :)

For my makeup, I'm sporting the classic hollwood look... a winged out eye-liner (some lashes for oomph!) and a matte red lipstick!


Jeans : Zara
Blouse : Zara
Wedges : New Look
Rings : Republic, Topshop, Primark
Earings : Primark

Foundation : Face & Body (MAC)
Powder : Prep + Prime Finishing Powder (MAC)
Lipstick : Ruby Woo (MAC)
Liner : Blacktrack (MAC)
Lashes : GA Lashes, Nicola